CWS® WindPact
Vinyl Single-Hung Window
Impact
CWS WindPact single-hung windows are designed specifically for the coastal impact-resistant market not to tilt in. The single movable sash is recessed back into the frame, allowing for a much higher design pressure, instead of relying on small tilt latches to keep your sash intact when impacted. With a multichambered frame, this energy-efficient impact window will keep your home comfortable in the heat of a Florida summer and year-round.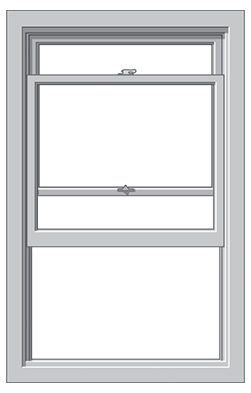 Window Features
Frame: New construction or replacement extruded Florida flange, nail fin or box frame. Oriel, Arch Top and Half Circle configurations available.
Operation: Sash is designed to slide effortlessly up or down on heavy duty block-and-tackle sash balances. Integral lift handles on top and bottom rails for ease of operation.
Performance: Design pressures up to +/- 100. The average weight of a sash in an impact-resistant window is 35 lbs.
Compare Single-Hung Windows
Upgrade your home with new windows, doors and sunroom solutions today.
Solutions for Every Performance Need
We're here to help you source the right window, door and sunroom solutions for all your projects.