/
Sunroom, Patio Enclosure and Solarium Solutions

Sunroom Solutions
Whether you are converting an existing screen porch or adding a new structure to your home, create a beautiful sunroom to enjoy. Sunrooms are also known as solariums, patio enclosures, lanai porches or 3-season rooms. Select windows, doors or material type to learn more.
Sunroom Windows
Sliding horizontally or vertically along a track, sunroom windows maximize light, view and fresh air in your sunroom. When opened, the sliding panels overlap for efficient ventilation. Sunroom windows are available in a variety of materials to complement nearly any home.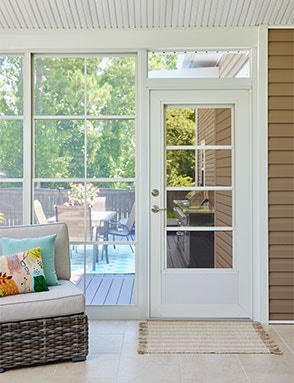 Soft-Vinyl Sunrooms
Choose an innovative alternative to glass to convert an existing porch into a sunroom with CWS soft-vinyl sunrooms. Lightweight and durable, soft-vinyl sunrooms are ideal for golf course homes because the durable vinyl will return to its original shape if it is stretched or dented.
Explore Soft Vinyl Sunrooms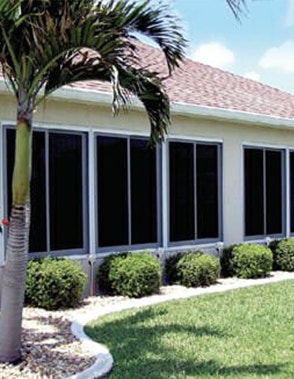 Acrylic Sunrooms
Beautiful and simple acrylic sunrooms make it easy to create a backyard oasis or pool enclosure area. Maximize view, light and fresh air with affordable sunrooms made of strong aluminum frames and tough acrylic.
Explore Acrylic Sunrooms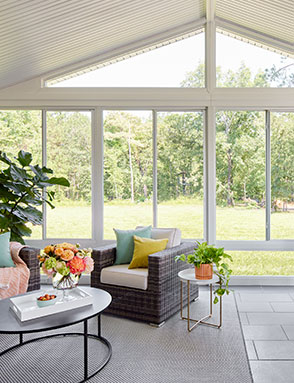 Glass Sunrooms
With strong aluminum frames and energy-efficient glass, glass sunrooms deliver year-round comfort. Complement any style Florida or coastal home with a variety of design and performance options.
Explore Glass Sunrooms
Upgrade your home with new windows, doors and sunroom solutions today.
Solutions for Every Performance Need
We're here to help you source the right window, door and sunroom solutions for all your projects.