CWS WeatherLite™
Soft-Vinyl Vertical Sliding Sunroom Window
Convert your existing porch, gazebo, deck, pool enclosure or unused outdoor space into a versatile enclosed area with our top-of-the-line CWS WeatherLite vinyl pane sliding panels. Vinyl pane windows are an innovative alternative to glass. They cost a fraction of the price, they are lightweight and the durability of the vinyl is unsurpassed. If the vinyl is stretched or dented, it will return to its original shape in minutes. It is ideal if living near a golf course or in an area where children play.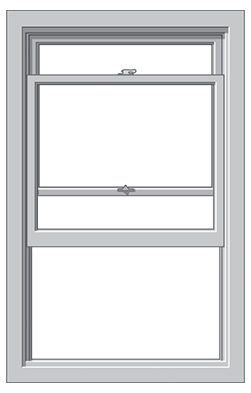 Features
Operation: Lightweight, vertical sliding panels can be raised or lowered effortlessly to ventilate up to 75% of the screened area with maximum versatility.
Performance: Easily removable sliding panel tension spring system ensures smooth operation.
Design: Add a hinged sunroom door with a 4-track system for design consistency.
Upgrade your home with new windows, doors and sunroom solutions today.
Solutions for Every Performance Need
We're here to help you source the right window, door and sunroom solutions for all your projects.