CWS® Icon
Aluminum Single-Hung Window
Impact
CWS Icon single-hung windows are built to exceed the most stringent costal requirements, including the High Velocity Hurricane Zone (HVHZ). We include all our newest advances in engineering and technology while never compromising on quality.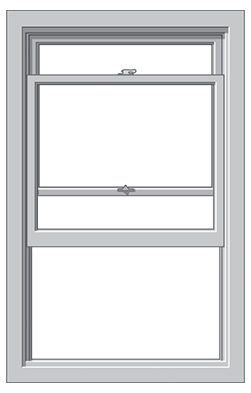 Window Features
Frame: New construction or replacement with sculpted glazing bead. Oriel styles available.
Operation: Bottom sash raises and lowers with a heavy-duty block and tackle balance, easily removable sash and dual integral lift rail.
Performance: DP +/- 70 standard on all sizes, DP +/- 80 up to 37″x63″ TIP.
Florida Product Approvals
Compare Single-Hung Windows
Upgrade your home with new windows, doors and sunroom solutions today.
Solutions for Every Performance Need
We're here to help you source the right window, door and sunroom solutions for all your projects.