CWS® Comfort Shield
Vinyl Sliding Patio Door
Non-Impact
Gain peace of mind with a CWS sliding patio door. This strong and durable sliding patio door glides horizontally along a track, requiring no additional floorspace. Our sliding patio door features a flush footbolt for secondary venting and locking abilities without compromising beauty. To make installation easier, CWS Comfort Shield sliding patio doors are available factory assembled or with knockdown frames.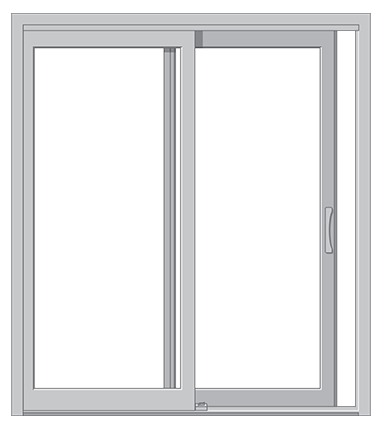 Comfort Shield Sliding Patio Door Features
Frame: The 2-panel sliding patio door is available factory assembled or knockdown.
Performance: Sliding patio doors with integrated footbolt meet or exceed the highest industry requirements for forced entry.1
Design: Blinds-between-the-glass provide additional privacy and are protected from dust and damage.
Other Comfort Shield Products
Compare Sliding Patio Doors
Upgrade your home with new windows, doors and sunroom solutions today.
Solutions for Every Performance Need
We're here to help you source the right window, door and sunroom solutions for all your projects.