CWS® Comfort Shield
Vinyl Sliding Windows
Non-Impact
Sliding open horizontally, CWS Comfort Shield vinyl sliding windows deliver both convenience and comfort. Energy-efficient, multichambered frames are made of low-maintenance vinyl that never requires painting. Featuring automatically locking hardware and limited opening control devices, these sliding windows give you enhanced security and added peace of mind.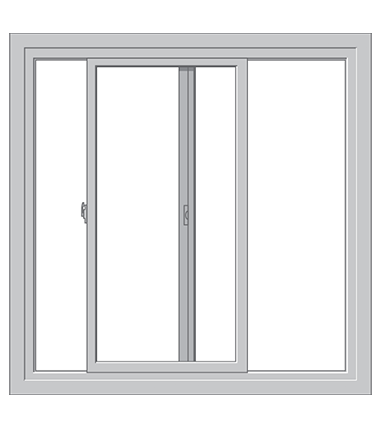 Comfort Shield Sliding Window Features
Frame: New construction or replacement.
Operation: Sash slides horizontally along on a track from one side to the other.
Performance: Durable sash rollers help ensure long-lasting, smooth operation and energy efficiency.
Other Comfort Shield Windows
Upgrade your home with new windows, doors and sunroom solutions today.
Solutions for Every Performance Need
We're here to help you source the right window, door and sunroom solutions for all your projects.